Far Cry 4 + DLC + Trials Fusion ( ROW / with mail )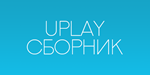 Description
Uploaded: 11.04.2018 1:42:36
Content: text 146 bytes
On your account:

Screenshot library of games:

https://gyazo.com/4e7be3f30e091e8f49273f88161a8356
https://gyazo.com/23de319b07fd8d4ca9a6064d3f7209cd
--------------------------------------------
Rayman legends
Tom Clancy´s Splinter Cell: Blacklist Deluxe Edition
Far Cry 4
Far Cry 4 - Hurk´s Return
Far Cry 4 - Blood Ruby
Far Cry 4 - Driller PKM
Far Cry 4 - Elephant Gun.700 Nitro
Far Cry 4 - Butcher´s Machete

After the purchase, you receive an email and password to log in to the account, as well as the POST.

Dear customers, if you can not, for some reason, buy goods from this seller with payment systems available to him, ask them to contact this seller in order to eliminate the emerging restrictions on the purchase of goods.
Additional information
What to do after purchase?
1) Download / install / run UPlay - https://uplay.ubi.com/
2) Log in to the Uplay client using the received data.
3) Go to the Ubisoft website - https://account.ubisoft.com/en-RU/login
4) Edit mail, at will nickname and account password.
5) Download game.
6) Play.