How to consistently earn the market FOREX »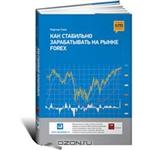 Description
Uploaded: 16.04.2014 14:49:56
Content: file 4987095 bytes
filename: kortni_smit.rar
The book reflects nearly 25 years of experience of the author in trading. It includes everything that is connected with trading, but the main question centered around how to make work in the Forex market has brought a steady income.


Why book worth reading


- The book tells us how to get a lot of money, having only access to the Internet. This - - Book- is your landmark in Forex, it reflects all the terms and systems that will be useful, as well as the latest techniques of trading.

- Given the specific techniques that guarantee profit meek and long-term periods.


-Udelyaetsya Important trader psychology.


For whom this book


It will be useful for both newcomers and professional traders.
Feedbacks of RaglamouR
(0)