Neverwinter Dragonbone Vale Dragon Roar Pack ARK Key
illuminatus
information about the seller and his items
Share a link to this page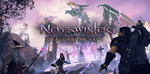 Description Neverwinter Dragonbone Vale Dragon Roar Pack ARK Key
Uploaded: 28.01.2022 19:14:16
Content: text 8 bytes
Immediately after payment, you will receive a Dragon Roar Pack license key for Neverwinter: Dragonbone Vale on the ARK platform.

The key has no territorial restrictions and is suitable for activation in any region.

By activating this code you will receive:
⭐ Dragon Roar Emote
⭐ Reroll tokens
⭐ Stone of Health

PC only.
Binds to account upon receipt.
The package can be obtained once for redemption from the reward agent.
These codes expire on 12/31/2023.
Additional information
Instructions for activating the key in the Ark service:

1. Follow the link and create/login your account - https://www.arcgames.com/en/games/neverwinter
2. Log in to the Ark client using your account details or create a new one.
3. Click on the arc symbol in the upper left corner. Click Redeem Code and enter your code.
4. Launch the game and complete the tutorial.
Feedbacks of illuminatus
(0)