Steam Account with working exchange + SDA + Mail
Demka-shop
information about the seller and his items
Share a link to this page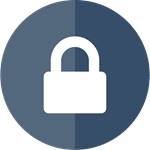 Description Steam Account with working exchange + SDA + Mail
After purchase, you get a Steam account with an already available exchange. Instantly after the purchase, you are provided with a link to download the RAR archive.
There are no restrictions on the account related to punishment for violations of the rules of use of Steam or restrictions on the part of developers of games available on Steam. There are no bans, no VAC bans, no trade bans.
Sample account: https://steamcommunity.com/profiles/76561198907295671/

What are you getting:

1. Data for entering the account with the exchange that is already working at the given time - login / password, mail / password.
2. maFile account for uploading to SDA.
3. Link to secure download Steam Desctop Authentificator (SDA) if not already installed.
4. Instructions for loading maFile into SDA and changing data to your own.

The exchange on this account works immediately and without any delays, you can also immediately change the mail, password and phone number to your own, this will not affect the performance of the exchange.
Each account has one mail and one phone number.
To open a trading platform and be able to receive and exchange community cards, you need to top up your account balance in the amount equivalent to $ 5 in any currency available on Steam.
Additional information
We always try to offer the buyer the LOWEST PRICE for this product from all those presented on this site. If our price is not the lowest, let us know, we will try to lower it for you!