Yandex Direct coupon for 10000 rubles for an new domain
Share a link to this page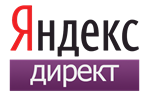 Description Yandex Direct coupon for 10000 rubles for an new domain
Uploaded: 26.05.2022 12:51:03
Content: text 9 bytes

* * * * * * * * *
PROFILE STORE OF GOOGLE ADWORDS and YANDEX DIRECT COUPONS.
We have been working since 2011.
See the list of promotional codes and read reviews here http://adw.zaplaty.ru (do not forget to save the link to our profile in your bookmarks).
100% guarantee that you will receive work coupons that match the description!
We would be grateful if you leave a review after entering the coupon. It costs you nothing, but we are pleased. Thanks in advance!


=======================
PLEASE READ CAREFULLY TERMS AND CONDITIONS FOR CURRENT ID WITH NOMINAL 12000 RUB.
=======================
Yandex has changed the format for issuing coupons.
Now it is an ID with which you can get a regular promotional code by filling out a small application.
--------------
ID is on sale to receive a Yandex.Direct coupon with a face value of RUB 10,000. (top up by 12000 + VAT, balance 24000 rubles)
In stock!
THE PROMO CODE IS SUITABLE FOR A DOMAIN THAT WAS NOT ADVERTISED DURING THE LAST YEAR!

ORDERING FOR OBTAINING A PROMO CODE IS NECESSARY WITHIN 24 HOURS AFTER PURCHASE. There is no guarantee for a longer period! All IDs are working!